In our old post, we discussed how companies of China are changing their brand name in effort for their global expansion. Today, let's talk more about the legendary Lenovo story.
As most of us already know Lenovo is a China-based multinational computer technology corporation. Formally known as Legend, Lenovo acquired the former IBM PC Division in the year 2005. This acquisition marked as the official start point for the company's global expansion.
Lenovo is now the fourth largest vendor of personal computers in the world after Dell, HP and Acer. In the fourth quarter of 2010, Lenovo enjoyed the most significant sales growth among the four computer companies. The company also controls the largest market share in China's PC market.
From Legend to Lenovo
In 2004, the brand name Lenovo was adopted in replace of the corporation's old name, Legend. After finalizing the global brand registration, Lenovo finally cleared away all the obstacles for its global expansion and brand development. As the brand name "Legend" had already generated considerable brand equity, it was obvious that this brand change would cause tremendous financial loss for the corporation. However, this brand name change was necessary and crucial to Lenovo's global expansion.
The global market is constituted by different segments, and each enjoys its distinctive cultural traditions and orientations. A brand as a conceptual symbol will inevitably carry specific cultural connotation of its home region. The home region leaves its imprint on an entire brand development process; therefore, a healthy brand in one region may carry some negative elements if it enters another market segment that enjoys distinctive cultural orientation. Bearing in mind the cultural diversity in the global market, many global corporations would create a new brand name that has no meaning in any local languages. Thus, this brand could never cause any cultural deviation and could be immune to the negative consequence caused by cultural contradiction – being lost in translation.
Shifting from "Legend" to "Lenovo" is a critical step taken by the corporation in its global expansion process. The old name "Legend" is a generic term in English that cannot be trademarked in most countries. The new name Lenovo is in fact a combination two words of "Le" from "Legend" and the Latin word "novo" which means new. In a sense, Lenovo means The New Legend. A perfectly meaningful name, yet absolutely neutral in meaning in any culture settings.
An Adaptive Corporate Culture
The most crucial task for Liu Chuanzhi, Lenovo's CEO since the 2009, was to establish a globalized management team, as well as an adaptive corporate culture that caters to both Chinese and Western employees.
For technological companies such as Lenovo, creativity is the most critical characteristic for survival and for staying competitive in the global market. Liu Chuanzhi's idea regarding creativity is very unique, "Lenovo's major creativity power lies in the transformation of the corporate structure," he said during a press interview. "In terms of technology, what Lenovo is doing right now is following the global trend and accumulating its power. We hope that we can make breakthroughs in the future."
The most prominent example for this strategy is the LePhone and the LePad series, which were inspired by the iPhone and iPad models created by Apple. However, Lenovo's technological creativity can be found in its LePad series, which serve as both a tablet PC and a portable laptop designed for business consumers if the product is connected with an external keyboard. This kind of partial creativity helps Lenovo to successfully win new consumers and promote sales.
At the same time, Liu Chuanzhi never conceals Lenovo's ambition to make more significant achievements in the future. "Lenovo now ranks No. 4 in the global PC market, however, we would definitely move forward," said Liu Chuanzhi. Lenovo just announced its acquisition of NEC Japan's PC division in January 2011. This global expansion movement reveals Lenovo's relentlessly accelerating endeavor for a higher position in the global market.
Is Lenovo Feeling the Pulse of Different Cultures
TV commercials are a good way to gauge whether companies understand/relate their consumers. We found two TV Lenovo commercials produced for China and the USA. It's quite interesting to see how Lenovo present its product in
Lenovo commercial in China

Lenovo commercial in the USA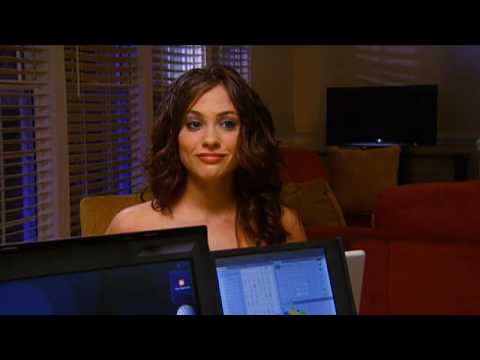 What do you think? Is Lenovo getting it?
————————–
Sources:
http://www.globrand.com/2010/453270.shtml
http://www.cnbeta.com/articles/133691.htm
http://info.ceo.hc360.com/zt/ztqygl_liucz/